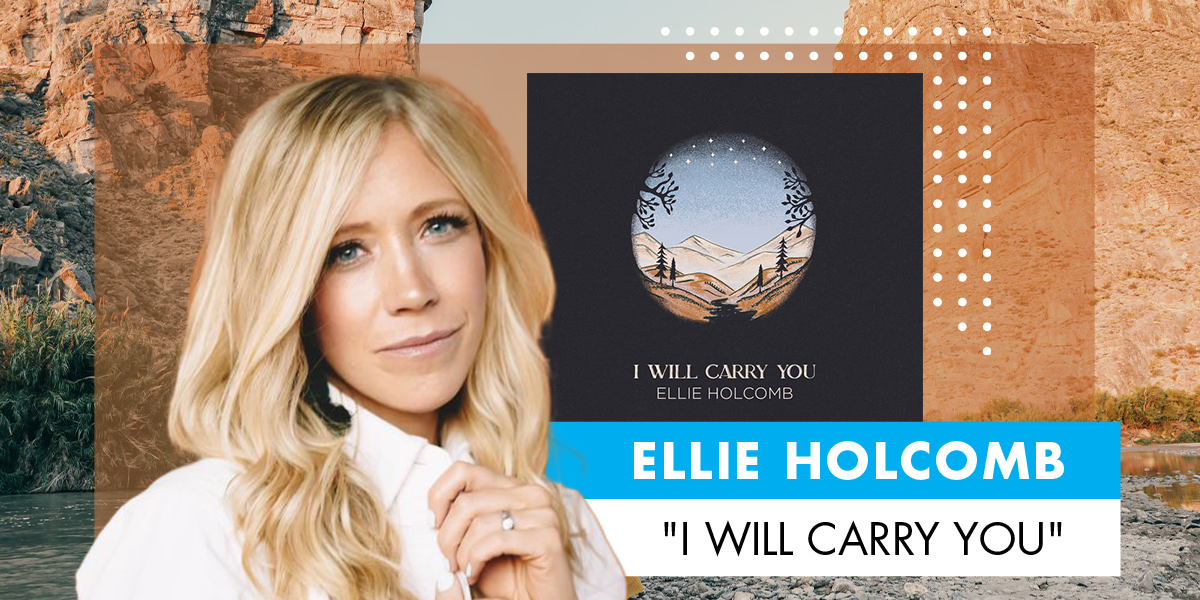 Singer/songwriter @Ellie Holcomb might have written her new radio single, "I Will Carry You," as a promise for her daughter, Emmylou, but the song is more than simply loving words expressed from a mother to her child. The lyrics could very well be the Father's words to us:
You are not the sum of your mistakes
You don't have to hide the parts of you that ache
I choose you as you are a million times
'Cause I'm not ashamed of you
I won't walk away from you
I will carry you
"When I wrote this song with Ben Glover, we wanted to write a song for our daughters, but as it turns out, it ended up being a song that we desperately needed to hear for our own hearts," the mother of three shares. "My hope for every listener who hears this song — no matter what they're carrying in their lives or in their hearts right now — is that they would be reminded that they are carried by the God who made them and loves them."
WATCH NOW: "I Will Carry You" Official Music Video
The poignant ballad is found on Holcomb's third full-length collection, CANYON, a set of original songs that weave both joy and sorrow together into a beautiful tapestry. It was Holcomb's dad, Brown Bannister, who first inspired her love of Christian music. A well-known producer in Nashville, Bannister has helmed albums for @Steven Curtis Chapman, @MercyMe and countless others; but he's most famous for producing @Amy Grant's earliest records.
In addition to making music — both on her own and alongside her husband, Drew, the namesake of Americana band Drew Holcomb & The Neighbors — Holcomb is the author of multiple children's books and a recent devotional titled Fighting Words. In support of the project rooted in her life-transforming ritual of Scripture memorization, the former teacher and Dove Award-winning artist filmed a series of video devotionals exclusively for K-LOVE On Demand.
RELATED CONTENT: Ellie Holcomb's "Fighting Words Devotional," K-LOVE On Demand